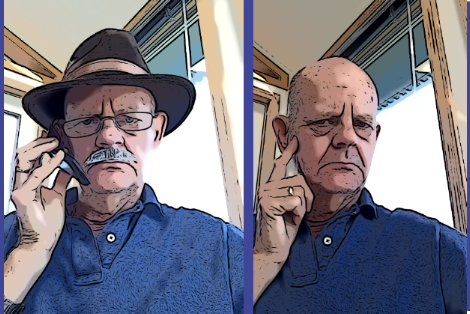 Teaching Methods of Overseas English
by Paul F. Watson
July 2019
I reflect on teaching English in Thailand. It was demanding for both teachers and students. Foreign English teachers (FETs) walk into a classroom of strangers who do not speak a common language, and yet, are expected to produce results.
A Source for New Approaches: So what is it that Foreign English Teachers (FETs) are doing that works?
Foreign English Teachers (FETs) use Active Learning. Students DO, not LISTEN. The old "shut up and listen to the teacher" method DOES NOT WORK!
FETs break subject matter into logical sequence, with later lessons building on previous learning (same as American schools)
Each logical step is ACTIVELY PRACTICED by students every day.
ACTIVE PRACTICE takes a variety of forms: on topic Games, Discussions, Puppet Shows, Reports, Classic Worksheets, Group Projects etc.
Classic Example: 5 pairs of students are put back to back. Each is handed a similar, but different picture. They look, describe and negotiate with one another (in foreign English) until the pair have identified 5 or more differences in the pictures. They are not allowed to look at the other person's image. See example pair of images above.
FETs reduce the scope - point focus on the objective. "Less is More".
FETs ensure each "skill set" is practiced by students. (see below for details)
FETs use repetition, but often disguise activities to avoid boredom.
Each "skill set" should be studied with active student involvement.
"Skill Sets" for Overseas English are Speaking, Listening, Reading & Writing.
For Math, at lower levels it should include math skills practice (+,-,x,/), solution of equations, solving word problems & practice developing solvable problem statements.
For Science, activites should include basic theories, application of scientific method (with discussion of reality), factual topics (e.g. periodic table) etc.. If possible, simple experiements should be performed by students.
Usually, the core areas are broken into approximately 15 minute segments, with 2 to 4 areas covered daily.
One hateful aspect of traditional teaching is the lack of student social interaction. Social Interaction of Students is inevitable in a 'happy class'. After you have control of the classroom, turn social interaction into a positive thing. Paired students working on math is one example. A group project to present comparison and/or contrast of US presidential methods to historical WWII dictators could be interesting group project in world history.
Where possible, work students in parallel. Students SHOULD NOT all listen in a group as the teacher interacts with one student.
To implement all of these practices is a challenge; yet, the alternative is continued mediocrity.
---
Dionysus.biz Home Page