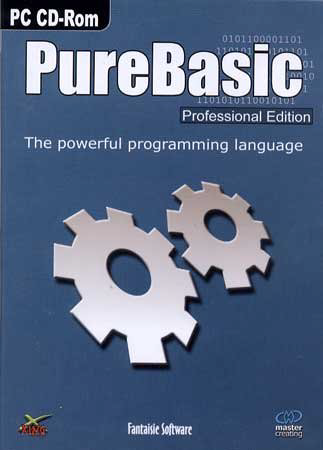 Pure Basic: Pure Basic has seven of the desirable characteristics listed above. Pure Basic is a game development language. It is blisteringly fast and offers elegant graphic image manipulations. It has powerful mathematical functions; but, lacks a wide range of statistical and other libraries. Pure Basic comes with a very usable IDE. While Pure Basic is not free, the entire package with IDE is less expensive than a quality IDE for Python.

Pure Basic exhibits a consistent, rational command structure. Commands are intuitive (e.g. box(x1,y1,x2,y2). Help screens are very clear and provide simple examples. Quality free documentation can be downloaded using links on the Pure Basic web site. Pure Basic builds GUI Interfaces and drop down menus with elegance.

Last, I found the Pure Basic forum to be a group of positive, and helpful individuals willing to give of themselves to help others. The creator of Purebasic (Fred) is likewise an excellent, level headed guy who curates the forum with compassion and grace. 'Who cares?', you might ask. For most of us, programming can be a demanding and frustrating experience. Sometimes we miss something simple that keeps us stopped for hours. Having a team of helpful experts is a great plus and Fred's folks are the best.

Negatives: Pure Basic was developed as a gaming language. It lacks standard features built into most languages like functions that print nice tables of data having 4 decimal places. While a dozen lines of code whips this problem, it is more convenient to have those facilities provided.

Fairly recently, I updated my Mac operating system. The newer version of Pure Basic appear to rely on routines now packaged with X-Code which is free from Apple. There appear to be other work-arounds to allow continued use without installation of X-Code. Because I am busy with a Python project, I have not downloaded X-Code, nor have I pursued "work arounds" suggested by various Internet articles.

Of all the languages I have used, Pure Basic is my favorite. For doing Engineering and Scientific applications, I sometimes find Python more convenient because of the powerful libraries that are readily available.

For the Pure Basic Web site & purchase: Pure Basic
---

Contact the author paul-watson@sbcglobal.net by e-mail.
&copy 2019 All Rights Reserved
Paul F. Watson
Book Cover Art images copyrights are owned by respective authors and/or publishers. Only quality books with positive reviews are posted on this web site. To request removal of book cover art, please e-mail paul@sionysus.biz using the link above. Thank you.
---
Dionysus.biz Home Page